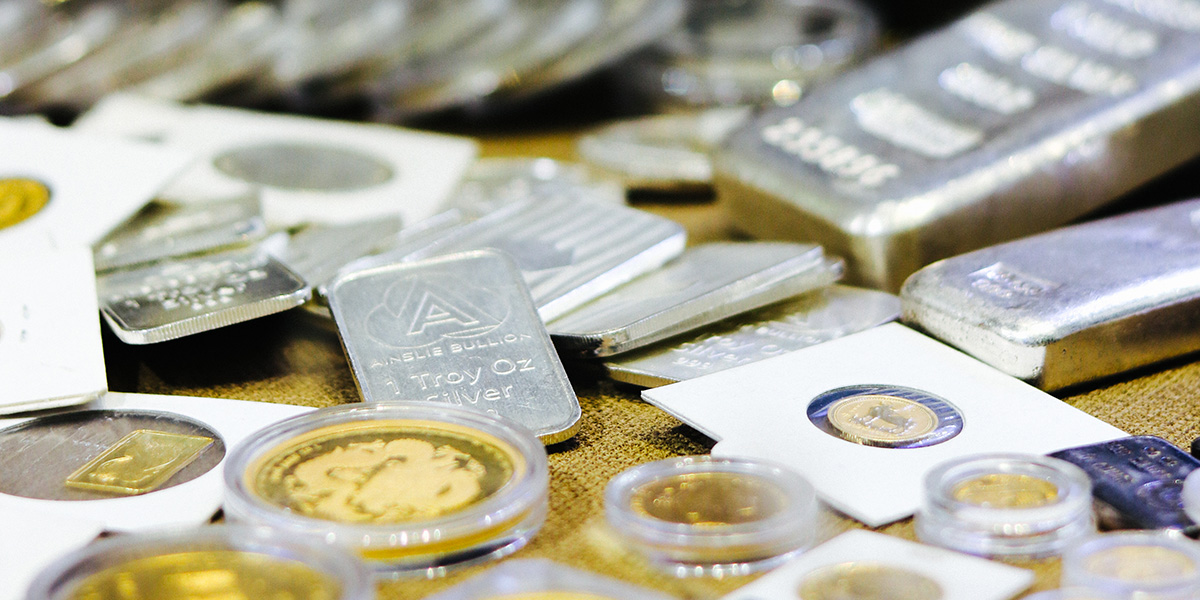 We buy gold, silver and precious metals in the form of bullion, coins and jewellery. As well as great prices, we offer quick, efficient and convenient service. While demand for gold, silver and precious metals will remain constant over the years, prices can fluctuate frequently. The price we buy precious metals varies, depending on:
Purity of the metal being sold
The spot price – the current value of the metal in the market
We will pay you on the spot with cash or direct bank deposit for your gold, silver and other precious metals. No hidden fees or costs.
As gold and silver buyers, we have built a solid reputation for integrity, trust and transparency. Our professionalism and commitment to customer service shines through in everything we do.
Investing in gold and silver
Precious metals have been a proven store of wealth for thousands of years. In turbulent times they are viewed as a safe haven and used as security against a variety of risks.
According to Investopedia:
"Gold should be an important part of a diversified investment portfolio because its price increases in response to events that cause the value of paper investments, such as stocks and bonds, to decline"
If you are looking to make an investment in precious metals please call 0431 563 181.
Talk to the experts at AGD. We have years of experience advising clients and investors on when to buy and sell their gold. We look forward to answering any questions you have and ensure you receive maximum value from your investment.