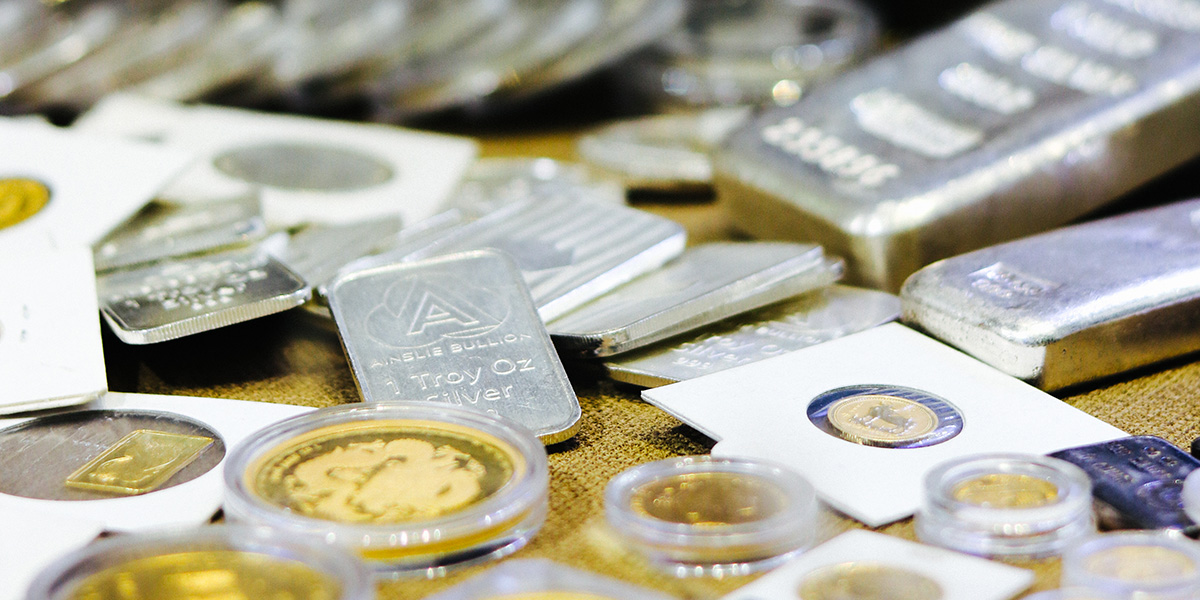 Highly sought after throughout the ages, silver is a beautiful white metal. Its unique characteristics and relative scarcity means it's always in high demand. Along with gold, platinum and palladium, it's viewed as a precious metal and is traded across the world.
It's been a popular material for coins and jewellery and used as an investment and store of value in the form of bullion.
If you're looking to invest or trade in silver or any other precious metal our expert and friendly staff are here to help.
AGD has been trading in silver and other precious metals for years. We provide our customers with advice and assistance based on decades of experience and industry leading expertise. Our reputation as a trader is built on honesty and transparency in all of our dealings and transactions,
We welcome your call (03) 9650 8365 or via email sales@agdpreciousmetals.com. Please visit our retail outlet at Shop 17, CentreWay Arcade 259-263 Collins Street Melbourne . Open Monday to Saturday 10.00AM to 5.00PM, we are very close to public transport and car parking.
We buy precious metals
We buy precious metals in the form of bullion, coins and jewellery. More than great prices, we offer quick, efficient and convenient service. While demand for silver and other precious metals has been constant, prices can fluctuate frequently. The price we buy silver and other precious metals varies, depending on:
Purity of the metal being sold
The spot price – the current value of the metal in the market
Investing in silver and precious metals
Silver and gold in bullion form (bars or ingots with at least 99.5% purity)are viewed as a safe investment. Precious metals are physical commodities that never lose their intrinsic values. Precious metals have been a proven store of wealth for thousands of years. In turbulent times they are viewed a safe haven and used as security against a variety of risks.
If you are looking to purchase some silver, AGD offers a wide a range of silver bullion and coins.