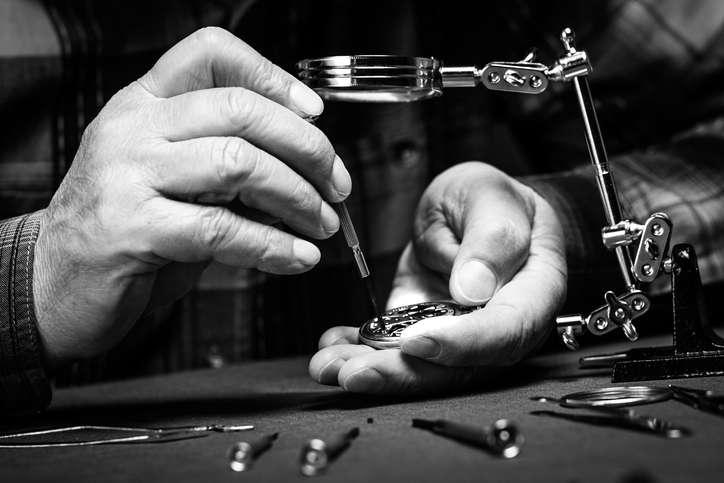 Your watch is a wonderful and unique mechanical object. The product of great engineering and craftsmanship, each watch is comprised of over a hundred components and moving parts. Over time those parts will break and wear out.
If your watch has stopped working or has been damaged, AGD's professional watchmakers have the skills to repair it.
We can fix and repair all brands of watches. We also replace batteries and have a large range of replacement watch bands and straps.
Please contact us today to book in your repair or visit us at 11 Centre Place, Melbourne.
Regular maintenance
A luxury pre-owned or vintage watch requires regular maintenance to ensure its continued use and longevity. Your watch should be serviced regularly every 3 – 5 years. After that time damaged parts will damage other components and the oil will start drying out, further damaging the watch.
A regular service will typically involve disassembling the watch, cleaning and oiling the separate parts. As part of the service we can polish the watch giving it a "brand new" appearance. It's important to note that polishing can reduce the resale value of a vintage or pre-owned luxury watch.
We will then identify any issues and which parts are broken. Damaged components will be fixed or replaced. Finally, the watch will be reassembled. We will ensure your watch is operating perfectly before returning it.