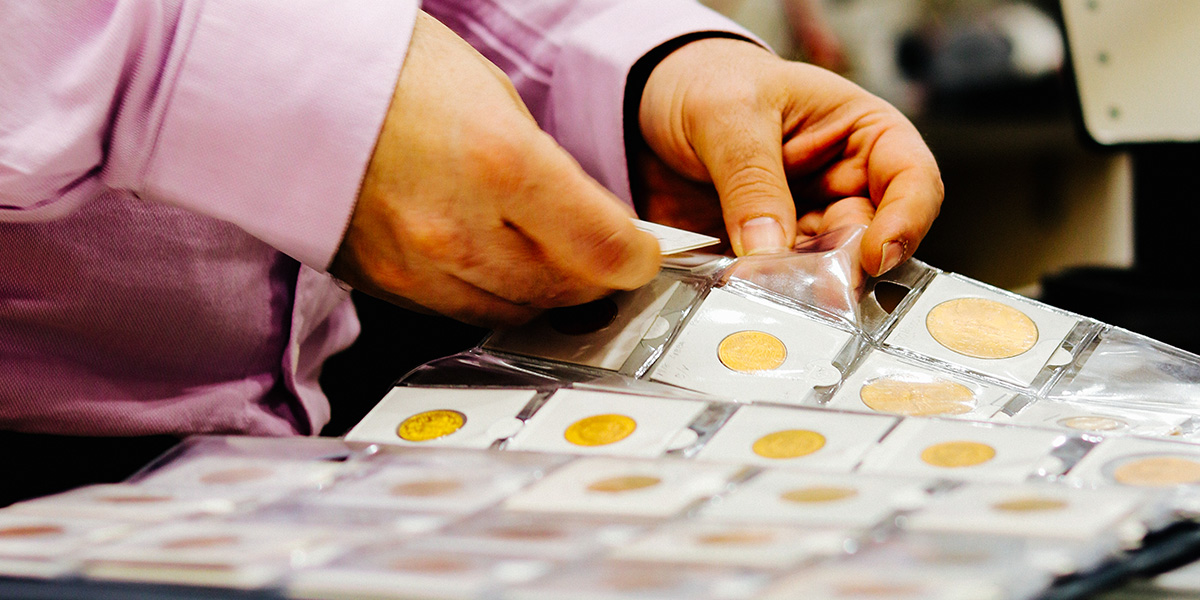 Rare and unique currency has a particular allure for collectors and investors.  Aside from the value of the material within a coin, handling a rare coin or banknote is like holding a piece of history in one's fingers. This is what makes it valuable as a collectable item.
We buy  rare and unique Australian coins and banknotes.  We can evaluate the value of an individual coin or an entire collection. If you want to turn all or part of your collection into cash, talk to our expert and friendly staff.
We buy and sell:
Silver and gold coins
Rare and unique coins
Commemorative coins
Australian banknotes
You can contact us over the phone 0431 563 181 or message us.   
AGD has extensive experience in all aspects of handling coins.
Frequently Asked Questions
What is the Best Way to Sell My Coins?
You need to know the coin first. Take note of the date and mint mark. You should also check if the coin is filthy or scratched. You might receive less value for your coin if it is damaged.
The next thing you need to know is the coin's worth. While there are many online websites that list the current coin prices, you want to be careful. After doing some research, you can pick a buyer who provides you with a fair price. 
Consult with reputable coin dealers. Keep an eye on the individual evaluating your coins. They ought to examine every coin separately. Avoid dealing with someone who offers you a fixed price without bothering to examine the coins in detail.
Are you looking for auctions or want to hire an appraiser to assess your collection? You will need our services. 
At AGD Precious Metals, we can determine the worth of your coins, both individually and collectively, and assist you in selling them for cash. Call us at (03) 9650 8365 or send us a message to speak with a member of our expert and welcoming staff.
If you're selling several coins at once, try to organise the coins by value. You can also arrange them according to how worn they are, the metal they are made of, or the location of their printing. 
Make sure to sell your collections as a whole as well. Most dealers will only be interested in a small selection of coins, selecting the high-valued ones while leaving you with a collection that is less valuable and more difficult to sell. Finally, keep records of your sales because the government will tax any profit you make from selling coins.
How Do I Sell My Australian Coins?
If you want to sell your coins, you should get in touch with us! We are a professional coin distributor. Our experts will examine the coin and evaluate its condition before providing an estimate. Remember that having some knowledge about your coins can help you determine whether you are receiving value for your money.
Where Can I Sell Rare Australian Coins and Banknotes?
One of the best places to sell your rare coins is with a reputable and trustworthy coin dealer, like us. AGD is very skilled in all aspects of handling coins.
You can contact us at (03) 9650 8365 or send us a message for more information on the fair valuation and sale of your coins.